Types of Humidifiers:
Humidifiers are generally available in five types, cool mist, warm mist, ultrasonic, evaporative, and vaporizers. From these types, you can understand which type of humidifier is suitable for your environment. A humidifier is the easiest way of restoring moisture levels for you and your houseplants. It gives you and your plants an actual amount of moisture according to their need. It provides temporary relief from cough and congestion.
In a humid climate, most bacteria do not survive, so it gives you fresh air. It doesn't mean that your plants will not grow properly without a humidifier, but the humidity in your house decreases after some time, affecting your plant growth. Some plants are susceptible that they will need a large amount of moisture. For that purpose, we will indeed have a humidifier to give them a proper and wet environment. But some plants like Cactus don't need a humid climate. Every type of humidifier has pros and cons through which you can decide which humidifier you want or not. Here are some descriptions of the types of humidifiers.
Warm Mist Humidifiers:
Mist humidifiers are of two types warm mist humidifiers and cold mist humidifiers. Both warm mist humidifiers and cold mist humidifiers are essential for adding moisture to the environment, but both are slightly different from each other. A warm mist humidifier uses a heating element to boil water and make water vapors that add moisture to the room, and it also makes the room warm a little bit.
But a warm mist humidifier is a little bit dangerous for children because it has a heating element. So you have to be very careful in placing this humidifier in your home because you have kids and pets that are unaware of its burning condition. It reduces the risk of germs production because it boils the water at a relatively high temperature. When the water is boiled at a high temperature, all the waterborne germs inside the water will be destroyed.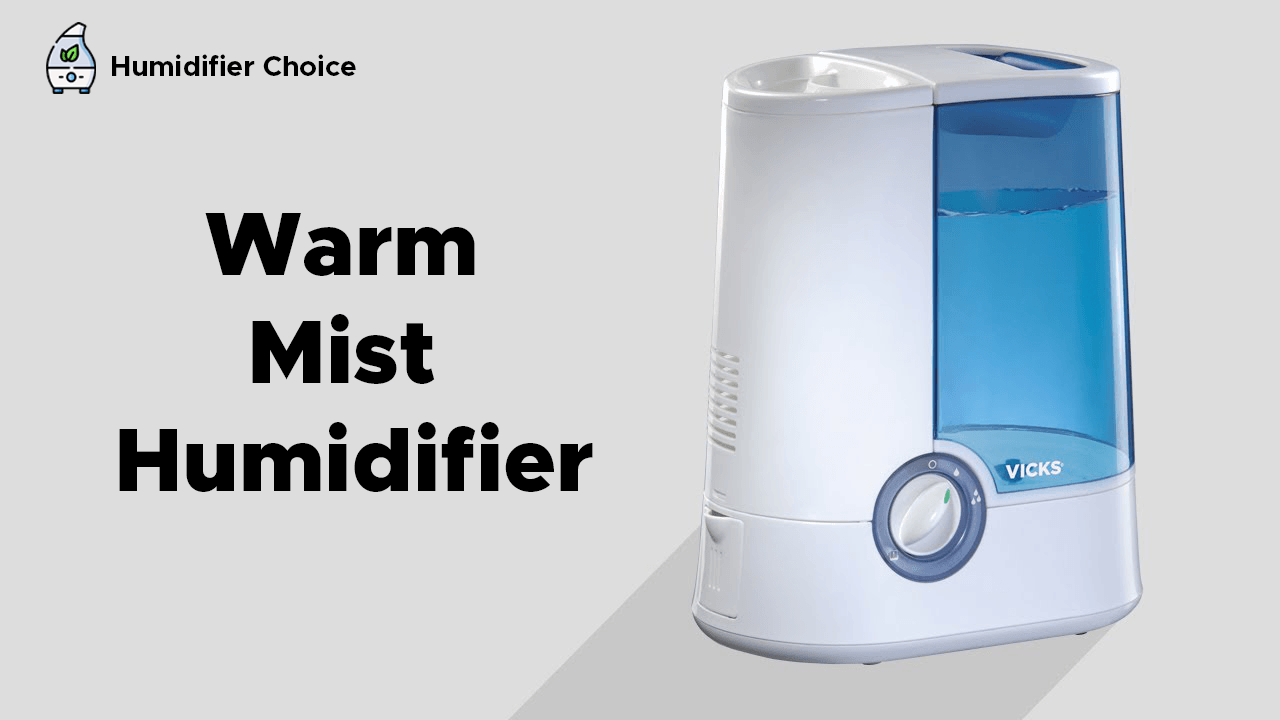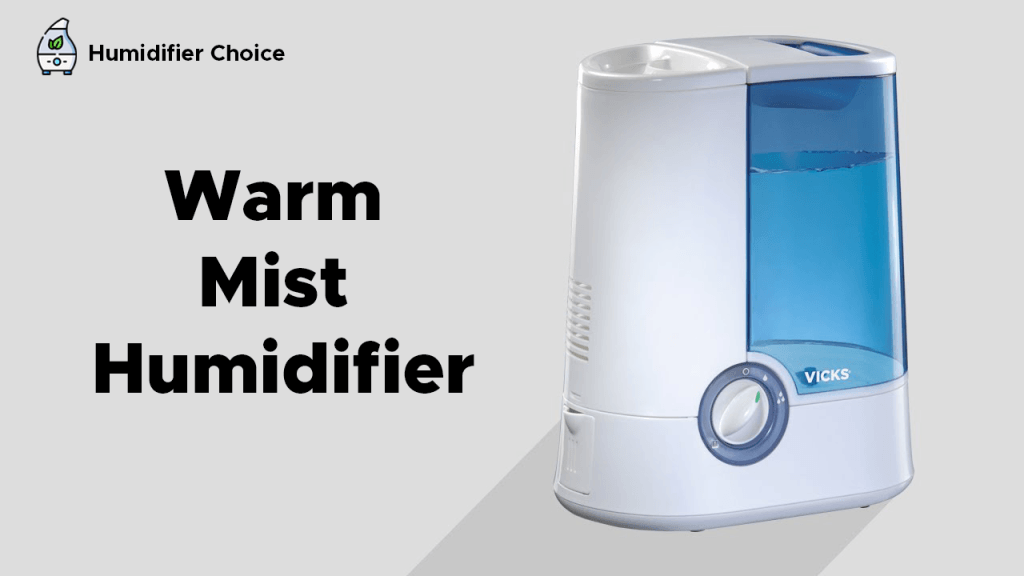 This humidifier also proves beneficial in your plant growth because it gives the plants an actual amount of moisture to bring them to grow faster and protects them from looking dry. With its addition, your plants feel happy and healthy because they need a 40% to 60% humidity level for healthy growth.
The warm mist humidifier is also very essential in reducing temporary cough and congestion. Because the dry air causes different forms of allergies and other skin issues. This humidifier makes the air warmer, giving you a comfortable feel, especially in the winter when the air is dry mainly in other conditions. This humidifier produces very little noise compared to other units, so you will surely place this humidifier in your and your kid's bedrooms while you are getting sleep because it doesn't disturb your sleep at all.
You have to spend no expense replacing the filters in this humidifier because it comes with no filter. But you have to pay more attention to its cleaning to prevent mold growth because of no filter. Its cleaning and maintenance are also a little bit difficult because of its complex internal structure.
Plus, this humidifier is best for placing in small to medium-sized rooms for desirable humidity. This humidifier costs much more compared to the other units and also demands more on their maintenance.
Pros
There is no need to replace the filter.
It is very beneficial for reducing colds and coughs.
Because boiling the water, reduces the risk of bacteria's growth.
It is tranquil and less noisy.
It increases the moisture level to a basic level.
Cons
It costs much and is not budget-friendly.
Its cleaning is a bit difficult because of the complex structure.
It has no filter, so it increases the risk of mold growth.
Cool Mist Humidifiers:
A cold mist humidifier uses a fan to evaporate water vapors and converts the vapors into the form of mist spread in the air. It produces a chilling effect in the room. A cool mist humidifier gives you a very relaxing and comfortable feel in the summer or the warmer atmosphere. When it adds moisture to the air, it also cools the air around you.
They have a wicks filter for the removal of water contamination and waterborne diseases. It can destroy most germs because it uses a filter that provides you with a bacteria-free atmosphere. However, the filter helps a lot in killing the germs, but if not cleaned properly, it increases the risk of mold growth in the humidifier.
They are the best-suited humidifier for your kids and pets because it doesn't use heating material, so they reduce the burn risks when your child is around there. Because children are curious about everything, you are carefree about their curiosity about the humidifiers when you have a cool-mist humidifier. So you will indeed place this humidifier near your children and pets.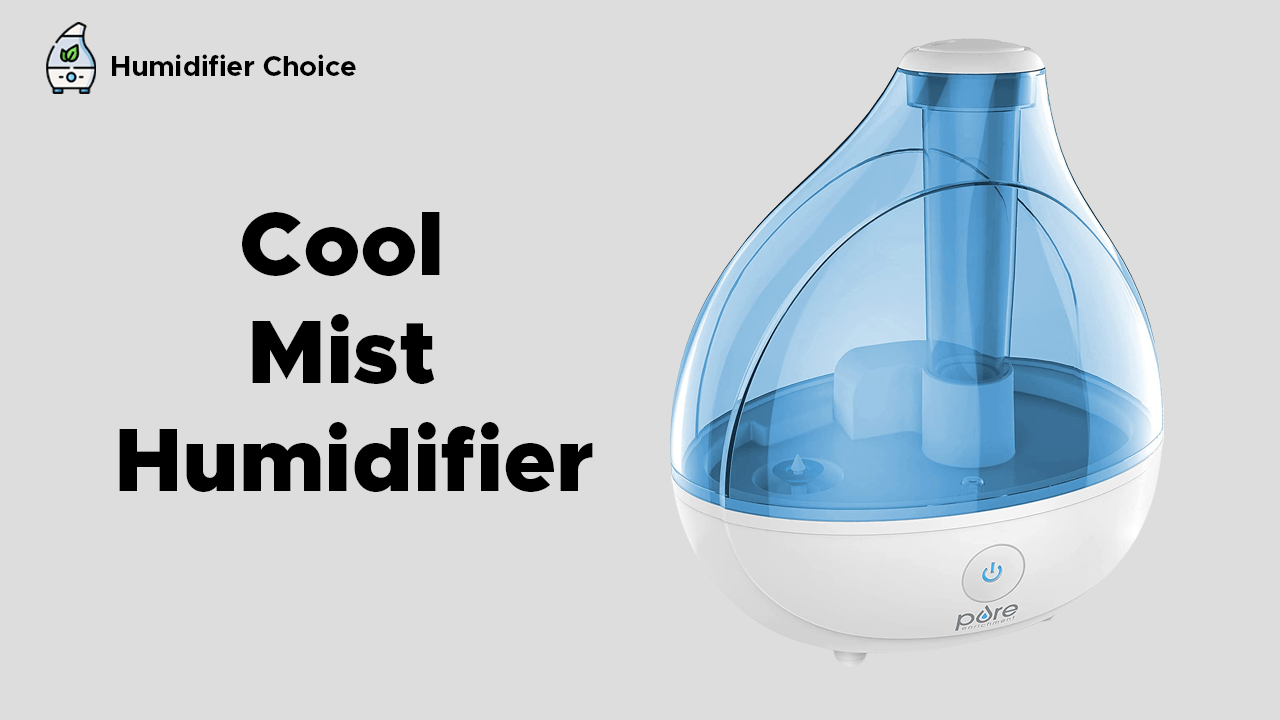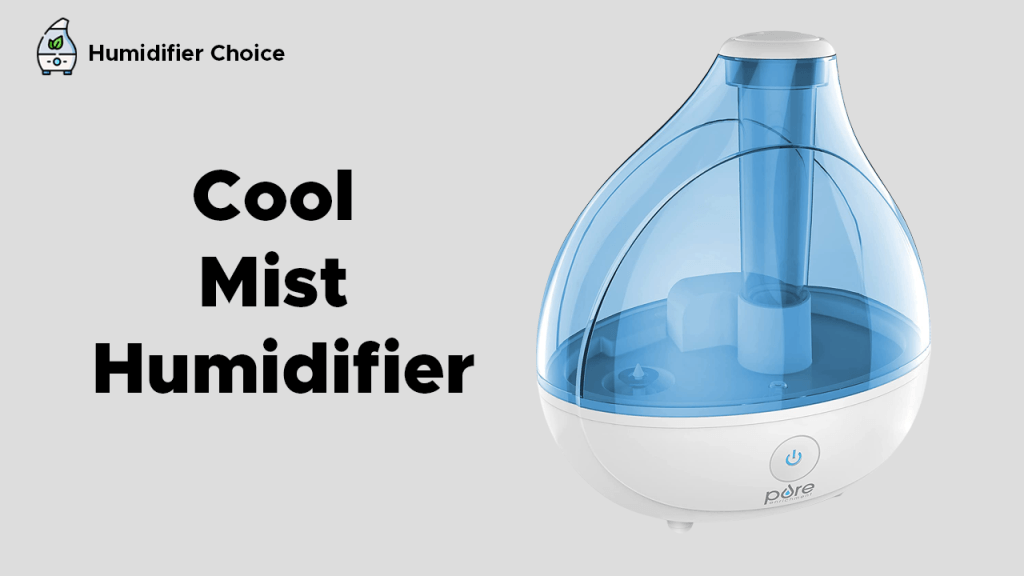 It is sometimes annoying because of the fan's humming sound, but some people may enjoy this sound, and that's why it sometimes disturbs you while you are getting asleep. For medium to large-sized rooms, you can easily place this humidifier, and It can provide humidity easily to open places and extensive areas. These humidifiers are usually required little maintenance and easily adjusted for perfect moisture.
When you are suffering from cough, congestion, and asthma, you can also add inhalants for temporary relief and use the cool mist humidifier daily for asthma patients. Because all this is happening primarily from dry air and a humidifier gives you a basic moisture level. If you want to give your plants their desirable humidity, you have to bring this humidifier for your houseplants. It is an excellent model for making your plants grow happily and healthily.
When you are a budget-conscious person and want a low-cost model, this humidifier will surely satisfy you. Its price is less compared to other units but not quality.
But in comparison, which humidifier is best is a little bit confusing because both humidifiers are essential. The cool mist humidifier is a bit noisier than a warm mist humidifier, although there is a risk of burns in warm mist humidifiers.
Pros
It needs little maintenance.
It gives you a chilling effect.
Its costs are low.
It has a filter that prevents the risk of germs in the water.
It is safe for placing near the kids and your pets.
Cons
It produces a little bit of noise.
It increases mold growth in the humidifier.
It has an extra expense in filter replacements.
Evaporative Humidifiers:
This Evaporative humidifier uses the principle of traditional evaporation and is also like the cool mist humidifier. This humidifier uses a fan to run the process of evaporation. The process of evaporation is an ancient method used for decades. These humidifiers are mainly using a fan and a wicks filter. Same like that to place a jar full of water near the plants and then after sometimes the water evaporates naturally.
In this humidifier, the fan uses the airflow to evaporate the water vapors. Through the filter, it wicks the water and then blows cool air into the atmosphere with the help of a fan. But this humidifier is slightly noisier than the ultrasonic humidifier because the fan's continuous movement irritates you a little bit when you place this humidifier in your bedroom. It is also self-regulating means which automatically adjusts the moisture level according to its requirement.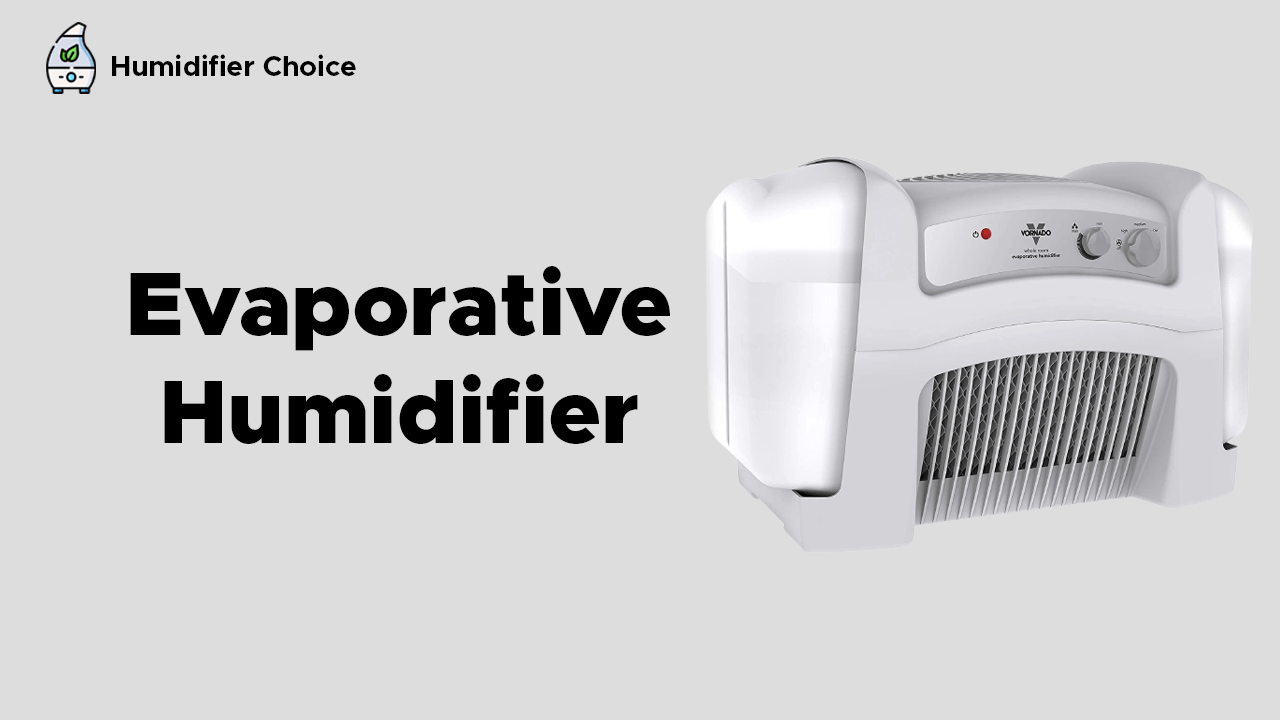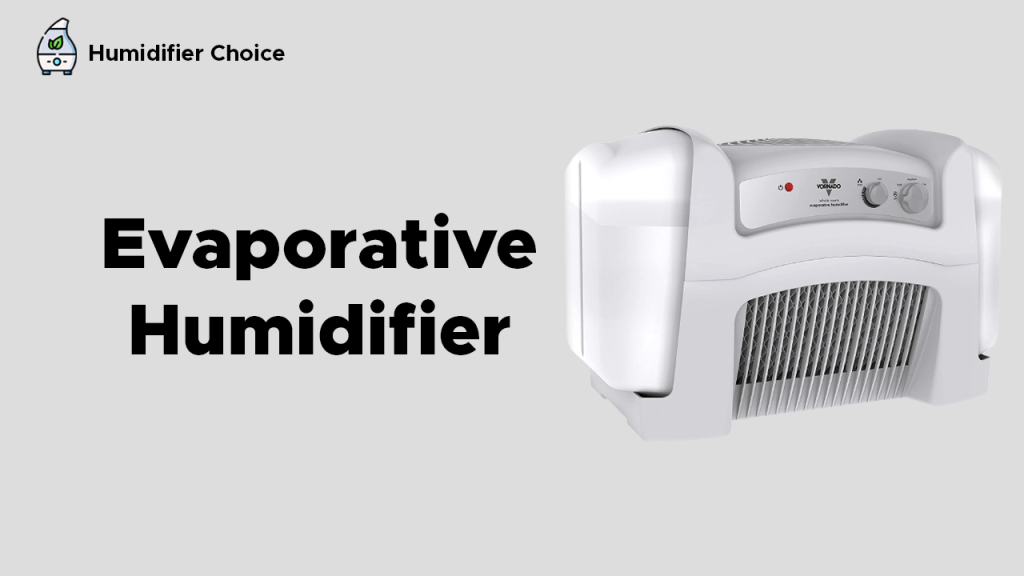 It also needs filter replacements because it comes with a filter. You have to clean and change the filter on time for its continuous working and for its efficiency choose the filter of the best quality. This cool-mist humidifier is also an excellent humidifier for your houseplants and helps your plants to grow. You have to use purified or demineralized water instead of hard water because this humidifier does not boil the water. It must be safe for your children as it has no burn risks. As the American Academy of Pediatrics (AAP) suggests and encourages the use of cool mist humidifiers on warm mist humidifiers, the evaporative is more likely a cool mist humidifier.
This humidifier is inexpensive compared to the other units; however, the filter demands a little cost. But we have to pay extra consideration to its cleaning unless It progresses mold and bacteria grow in the humidifier.
Pros
It uses a wick filter.
This humidifier is inexpensive and economical.
It also requires low maintenance.
It is adjusted automatically.
Cons
It produces noise because of the motion of the fan.
If not cleaned accurately enhances the risk of minerals accumulation.
Ultrasonic Humidifiers:
An ultrasonic humidifier is an advanced form of humidifier. It uses a nebulizer, a small metallic diaphragm, and with its help, it creates mist from water drops. This mist is then spread all around in the air to give you moisture. This humidifier is a little bit more expensive than an evaporative humidifier because of its ultrasonic technology. It is also quieter than other models because it uses ultrasounds and has no fans.
So you can easily place this humidifier in your bedroom during sleeping when you and your kids are easily disturbed by increased noise. Because of its ultrasounds technology, it produces a sound of less than 30 dB. When you have an ultrasonic humidifier in your home, you must have a humidistat to know the humidity level because it sometimes over-humidifies the air with harmful effects.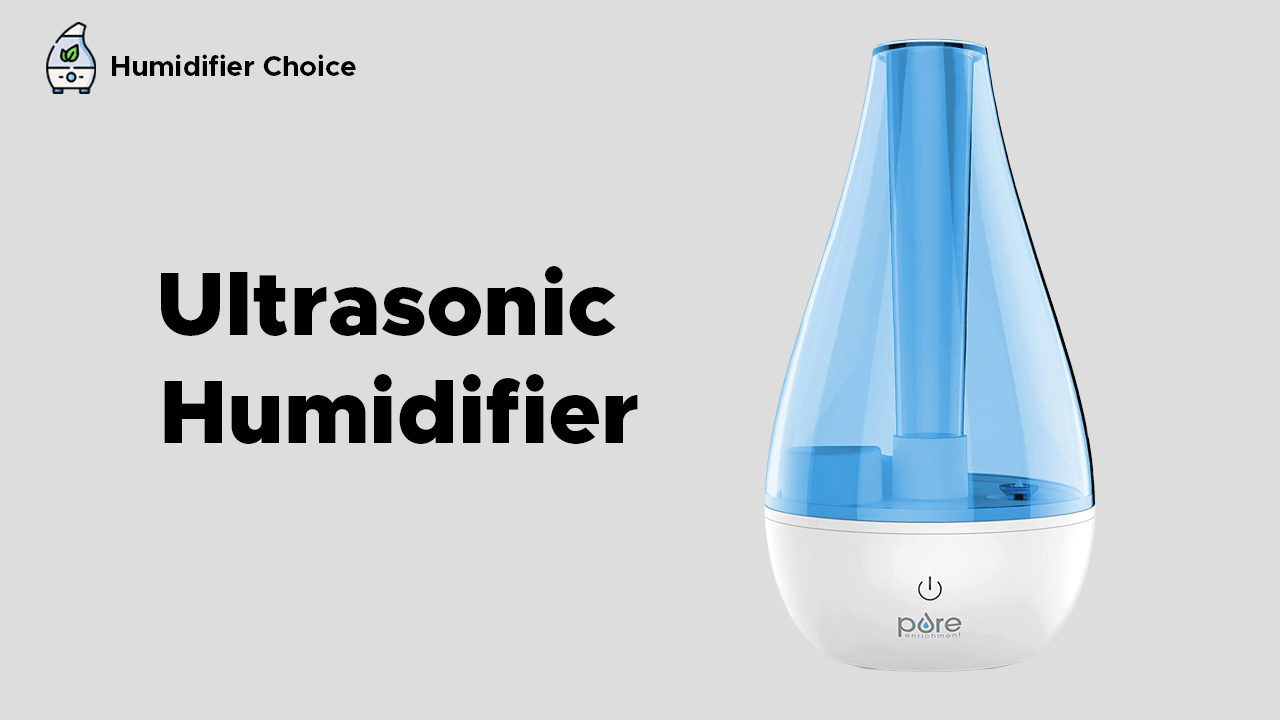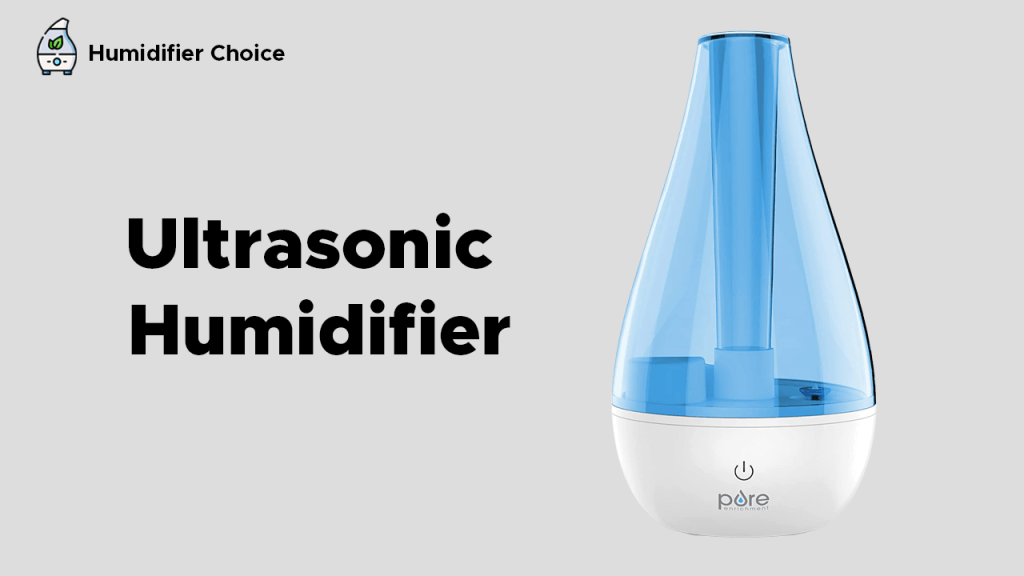 Some of these humidifiers have both warm and cool mist options. This humidifier uses sound vibrations of high frequency( it is so high that a human ear can not hear it; that's why it is called an ultrasonic humidifier) to evaporate the vapors into air mist and add moisture to your home. It also gives you relief from colds and flu and is also best for nasal and throat infections. It has no boiling water, so it is safe for your pets and children and related to the cool mist humidifiers. These humidifiers are miniature and compact and can easily fit in small spaces, and use very little electricity for their work.
There is also no need for filter replacements because it has no filter, so no extra expense or difficulty with the filter's conditions. It also consumes less energy because there is no need to boil the water. But in heating, most of the germs and bacteria were destroyed, so in ultrasonic humidifiers, we should advise them to clean the humidifier regularly; otherwise, mineral buildup occurs.
These ultrasonic humidifiers are more pricey than other units. Still, their features, like being remarkably quieter and having options for both warm and cool veils of mist, make them very valuable for their users.
Pros
Its ultrasounds technology makes it remarkably quieter.
It consumes a minimal amount of energy.
It reduces burning risks.
It is an ideal humidifier for allergies.
Cons
It has no filter.
It is not low-priced and modest.
This humidifier discharges water drops instead of water vapors.
Vaporizers Humidifiers:
If you want the features of both warm mist and cool mist humidifiers, then vaporizers will help you. This humidifier boils the water and converts them into steam in the form of mist. Because boiling, almost kills all the germs and bacteria present in the water. But boiling water is sometimes dangerous for kids and pets, so you must be careful while placing the vaporizer. In this humidifier, you can also add inhalants for the prevention of flu and cold symptoms. Inhalants give you temporary relief from all these symptoms.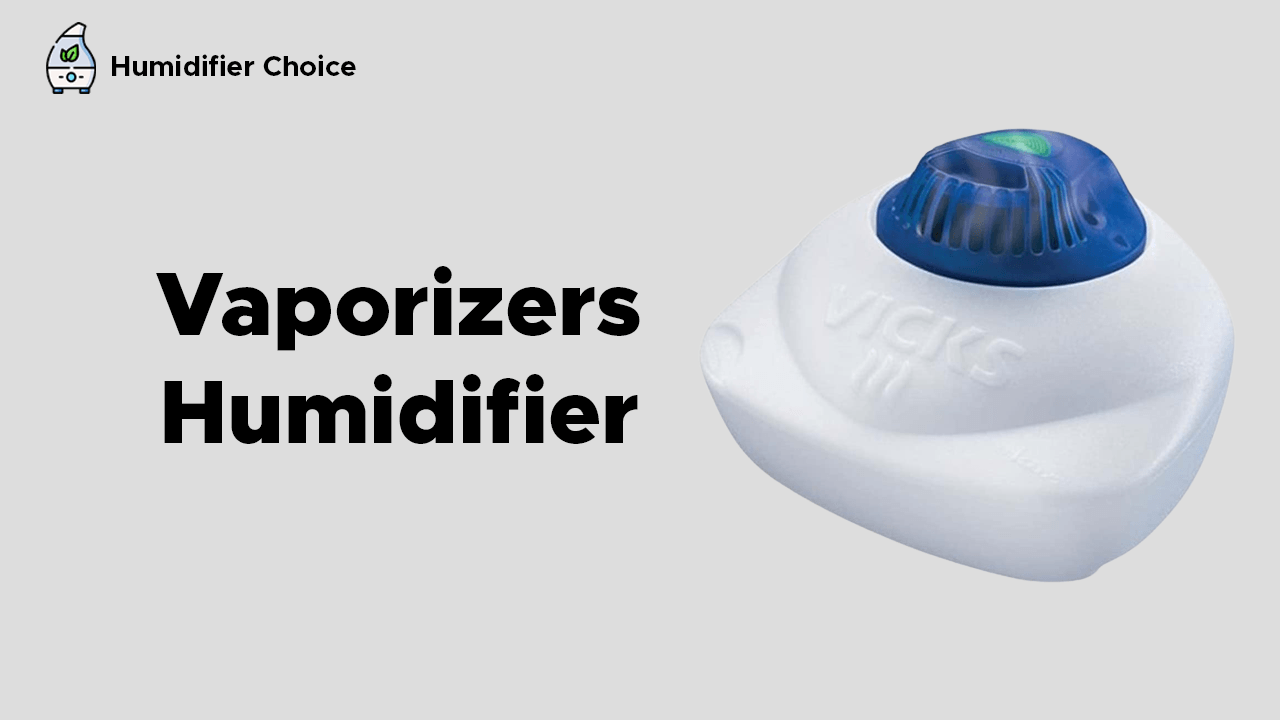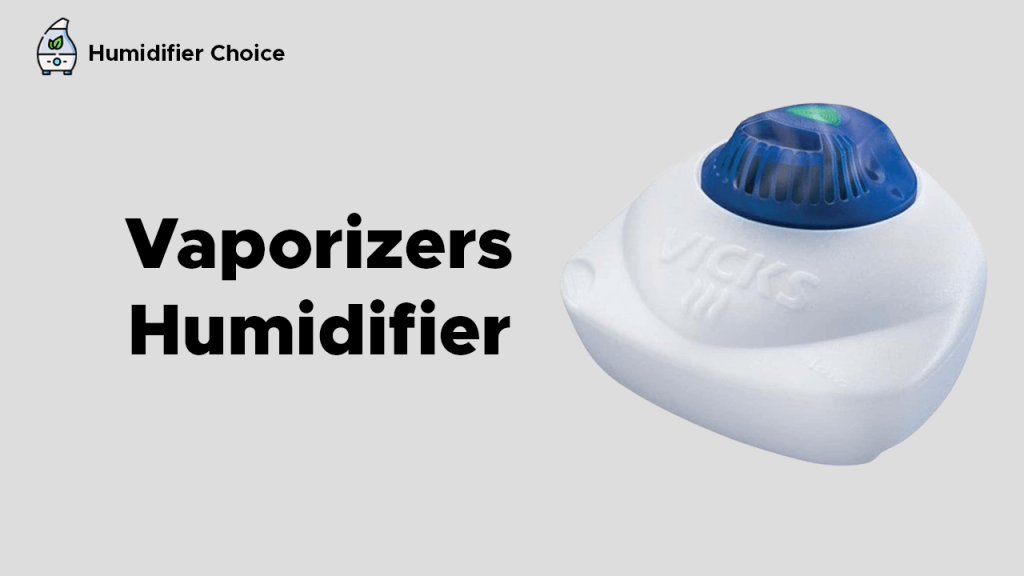 Read our article on vaporizers to learn more about this. It usually makes less noise compared to other units, and then you can place a vaporizer in your kid's rooms for no disturbance. Mostly these vaporizers show steam in a warm setting and show mist in a cool setting. These vaporizers are affordable and easy to maintain, and it consumes a little more energy than other models, and cleaning these vaporizers is a bit difficult.
Pros
It uses considerably low operation.
In this humidifier, you can also add inhalants and essential oils.
These vaporizers are affordable.
It provides an actual amount of moisture.
Cons
There is a risk of burning.
Its cleaning is difficult.
It consumes a little more amount of energy.
My Review
I like all types of humidifiers because they all provide an essential moisture level which makes the air humid and removes dryness from the atmosphere. All types of humidifiers are best, but I mostly use a cool mist humidifier because it doesn't use a heating element to turn the water into vapor. Therefore, there is no risk of burns like in warm mist models that contain heating material. I can then easily place this humidifier around my children and pets without any risk. So, I recommend all types of humidifiers to achieve adequate humidity levels and relief from dry air.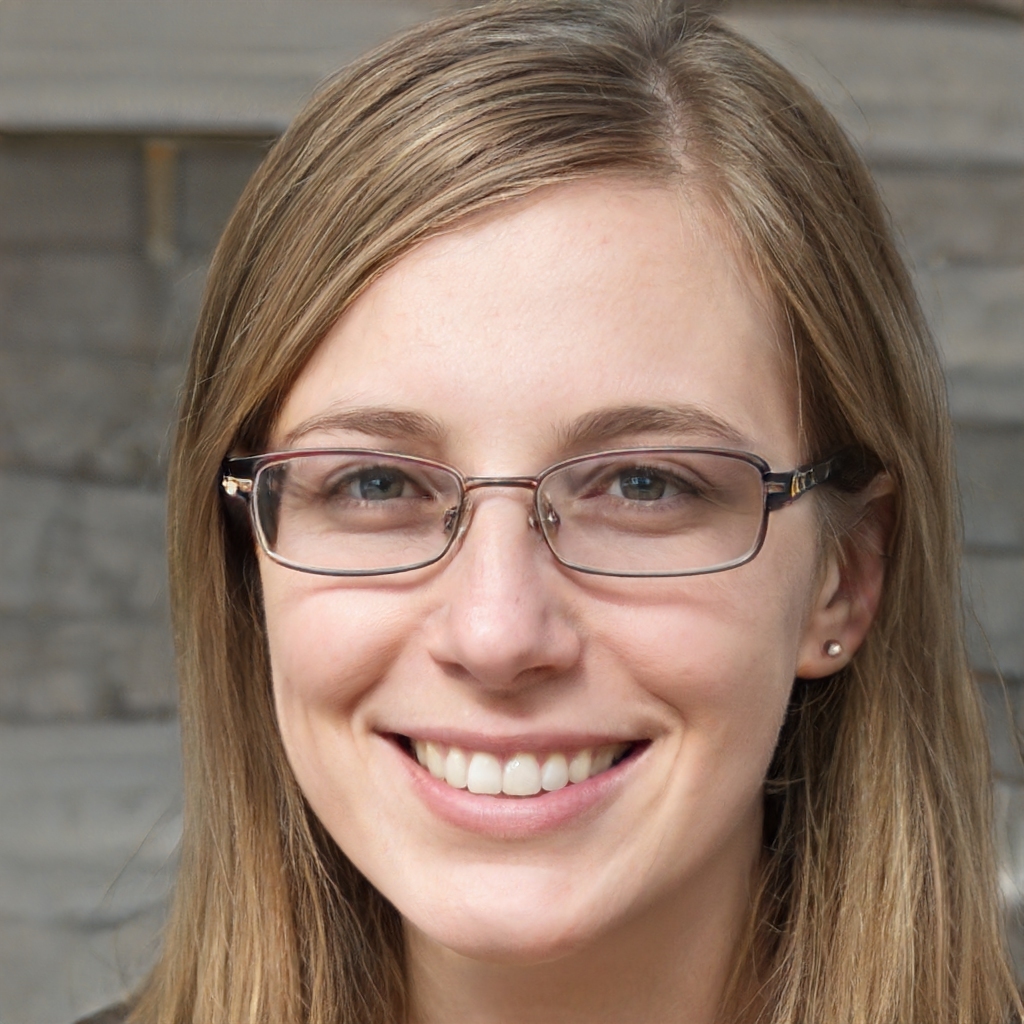 Christine Jones has worked on a wide range of projects, but her main focus is writing about the products that play an essential role in our daily lives. She did researches and investigates interesting topics and shares her experiences with others by providing more information. She firmly believed that you could virtually do anything yourself with the proper knowledge and product. Christine Jones is also an award-winning scenic designer.  Moreover, She teaches in the Arts School "At NYU's Tisch" and is addressed at Princeton. Her future projects include Starring Peter Dinklage, Cyrano, NY, etc.